Department of Neighborhood Engagement Awarded More Than $100K
High Foundation has awarded more than $100,000 in grants to benefit the City of Lancaster Department of Neighborhood Engagement and the Community Action Partnership of Lancaster County (CAP).
$30,000 - Love Your Block Program.
Sponsored by the City's Department of Neighborhood Engagement, Love Your Block is a mini-grant program that allows community members to apply for funding to complete a project in their neighborhood that addresses blight remediation and litter reduction. The grant builds on Love Your Block's success in neighborhoods in the City's southeast, expanding the program for projects throughout all of Lancaster City.
$76,500 - Emergency Housing Program.
This program ensures that housing is available for residents displaced by emergency situations. Community Action Partnership (CAP) operates the Emergency Housing Program in collaboration with the Department of Neighborhood Engagement and the City of Lancaster.
About High Foundation
High Foundation is a philanthropic nonprofit organization that is funded by members of the High Family, owners of High® Companies. The Foundation's overall mission is to align with community benefit organizations to support positive change within areas of identified need in communities in which High companies do business. The current focus of the Foundation is eliminating poverty and strengthening Lancaster City in Pennsylvania. In addition, the Foundation assists High co-workers in meeting the costs of a college education for their children through the High Foundation Scholarship Program.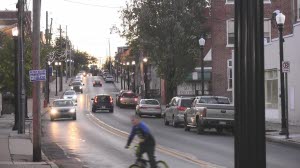 New grants benefit Lancaster City residents