From LancasterOnline
With a donation that cements a local philanthropic partnership and sharpens its focus on grantmaking in Lancaster County, the High Foundation has given $65 million to the Lancaster County Community Foundation for a new donor-advised fund.
The High Foundation staff and board will continue to make final decisions about how grants are made from the new fund but say they hope to benefit from the knowledge and input of the community foundation's 12-member staff. Read more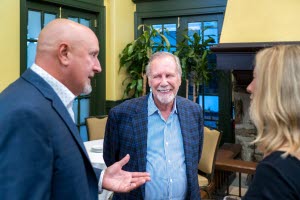 S. Dale High, chair of High Foundation, and Sam Bressi, CEO of Lancaster County Community Foundation, left.